Construction Completed on Salvation Army Housing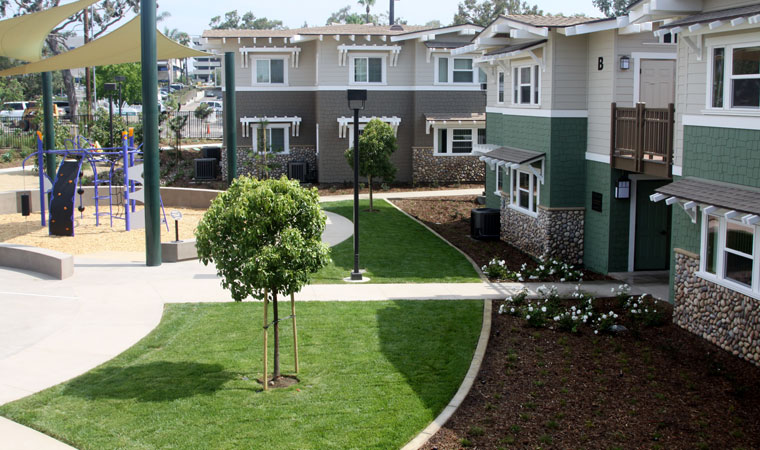 Construction has been completed on The Salvation Army's new Transitional Living Center at their Door of Hope campus. This project shall house twenty-four single-mother families with children from new-born to 12 years of age. These apartments are arranged around a central play area and tot lot for the children; providing a safe environment for mothers to socialize and attend to their families.
The overall master planned project is the development of forty-seven transitional living apartments. A planned Phase II project will house forty-four "aged-out" foster children and one manager's apartment.
A community building, serving both groups of residents will provide administration, classrooms, social spaces, a laundry, and other support spaces.