ALFA SURGERY CENTER
The 6,000 square-foot Alfa Surgery Center is designed to provide patients with a contemporary, yet warm and friendly atmosphere for their medical procedure visits. This facility provides a large naturally-lit reception area, admitting area, two state-of-the-art procedure rooms, pre-op/recovery suite, and all of the requisite back-of-house functions.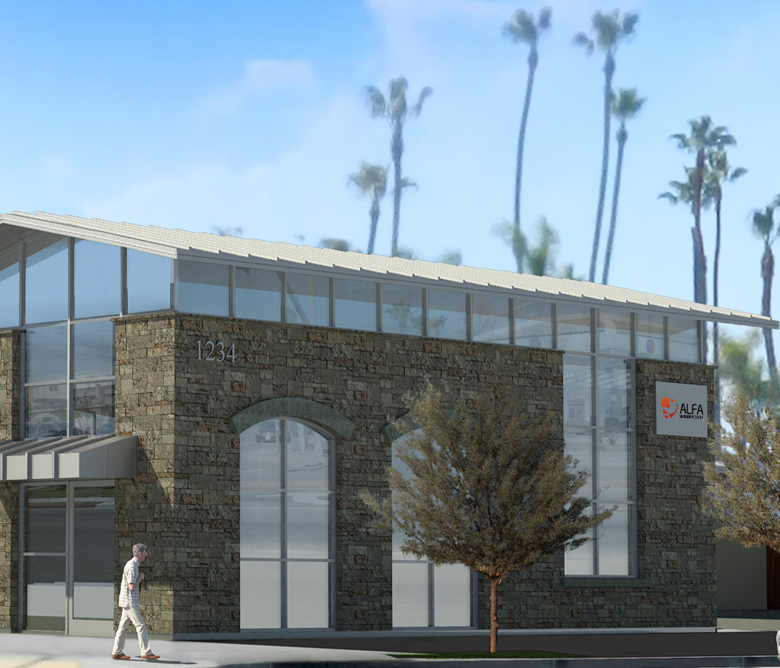 PALOMAR TRANSIT STATION BRIDGE
This new bridge provides safe pedestrian access over a major traffic artery in Vista California, connecting a new transit station with Palomar College. The new matching elevator towers provide glazed views for passenger security. The structural elements of the tower reflect the truss geometry of the overpass bridge.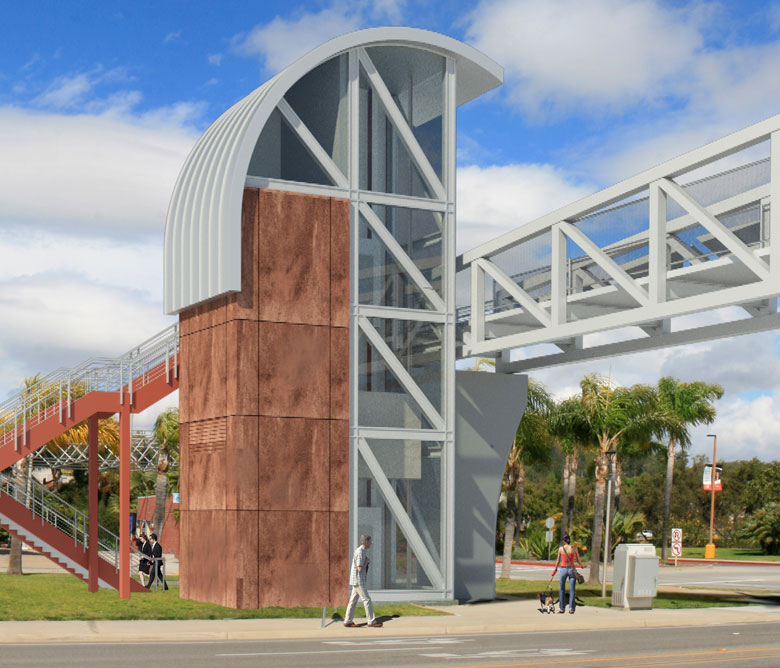 CALIFORNIA STATE SAN MARCOS
The project will consolidate and expand all three departments of the Facilities Development and Management Division of the University (Facilities Development, Planning Design and Construction, and Facilities Services), which are currently located in separate locations throughout the San Marcos campus.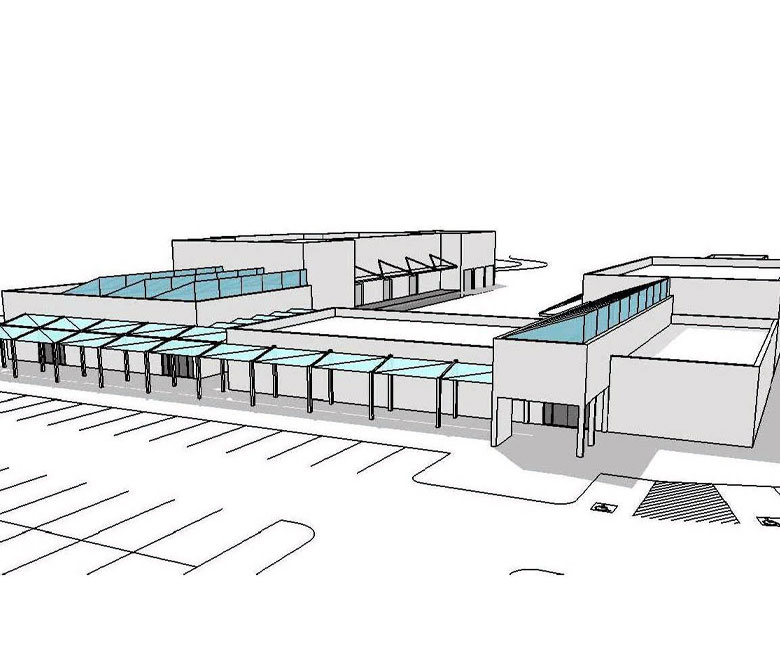 MIRAMAR COLLEGE
The 27,000 square foot Instructional Center at Miramar College, housing general classrooms, laboratories and a 182-seat lecture hall, is the first permanent building within the college's master plan. The center takes advantage of its solar orientation, with a sweeping flush-glazed north face, and the integration of vertical fins and horizontal elements on the west and south faces, for maximum sun and light control.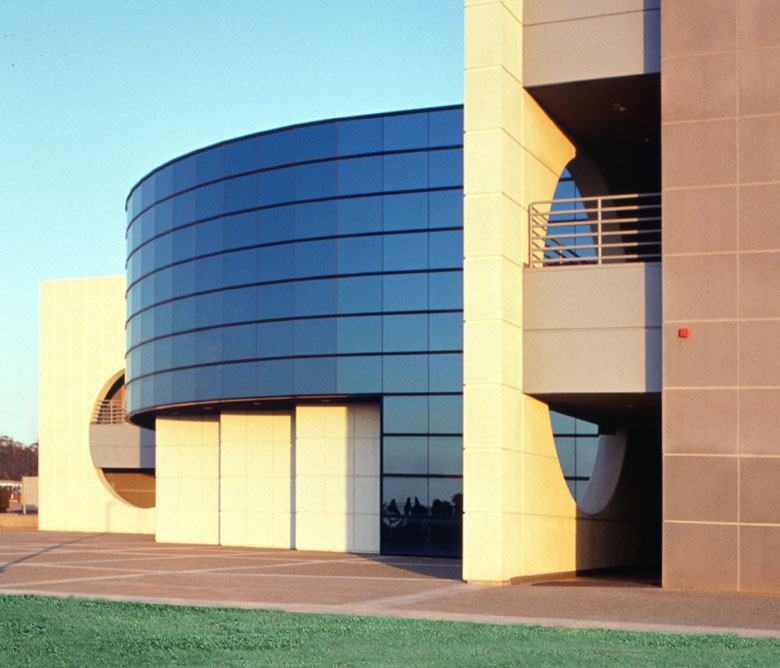 Morena Pump Station
The project involves the design of a new Screening Building, Pump Structure, Electrical Building, and a Maintenance Building. The design of this facility required review and buy-in by the overall Community through close work with the City of San Diego Staff.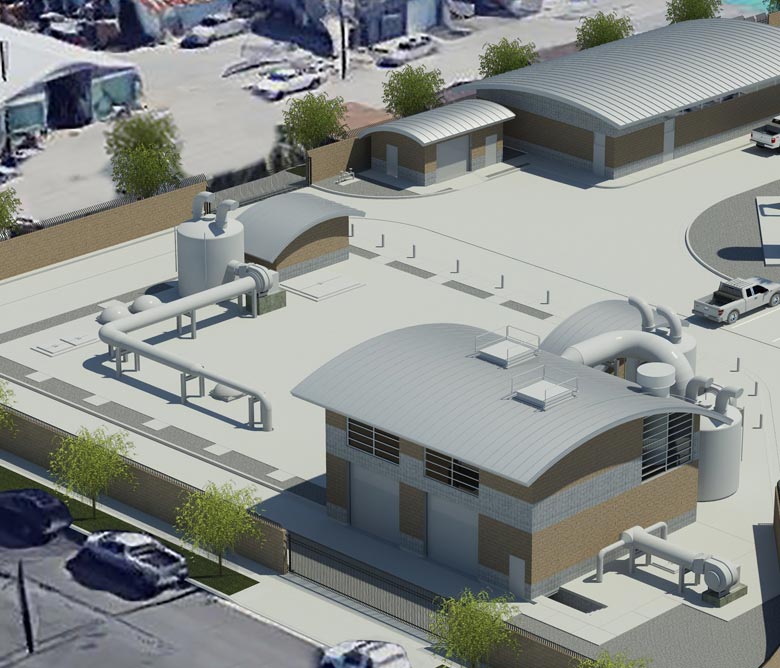 SDSU International Student Center
Matalon Architecture & Planning was retained by San Diego State University to create a master plan for expanding its International Student Center complex. The master plan collects the existing building and three new buildings around a central outdoor courtyard, which is designed as a large-scaled international atlas.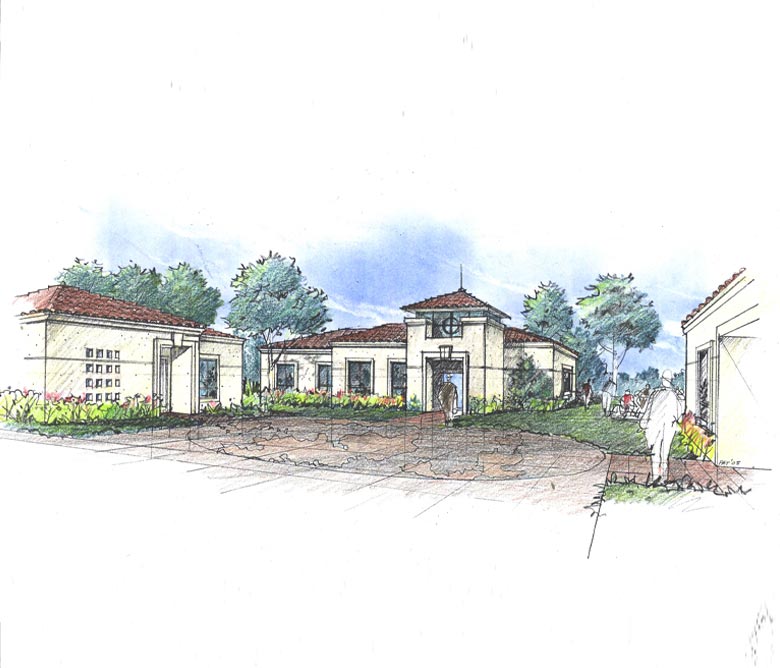 Temple Adat Shalom
This master plan calls for 25,000 square feet of new spaces, including a new sanctuary, a new administrative wing, and an expansion to the temple's existing school. Outdoor spaces such as a fellowship terrace and outdoor chapel take advantage of the mild climate, and afford the congregation alternate levels of interaction and socialization.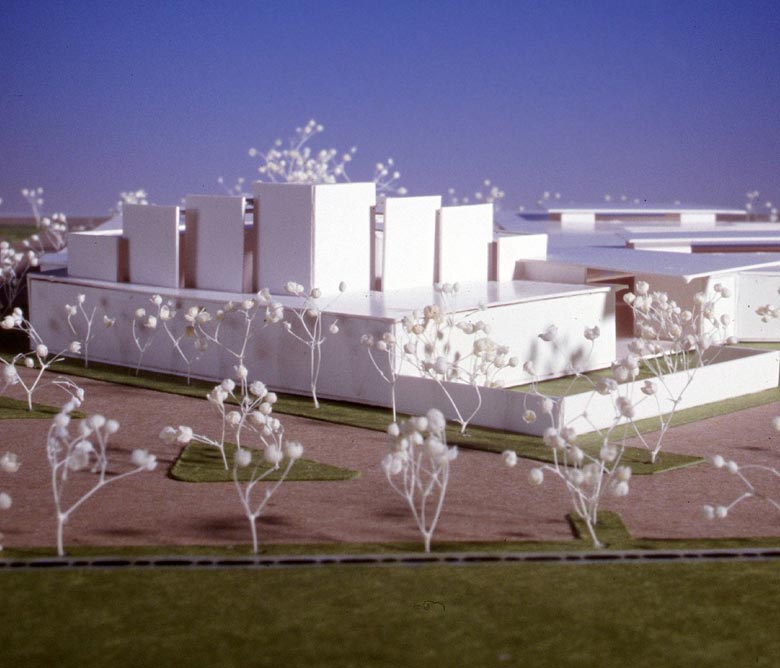 Sheriff Substation
This new 6,000 square foot facility houses the San Diego County Sheriff Department's operations in the northeastern portion of the county. Components include holding cells, interviewing areas, report writing, evidence storage, an armory, briefing facilities, general offices, shower/locker rooms and other support areas.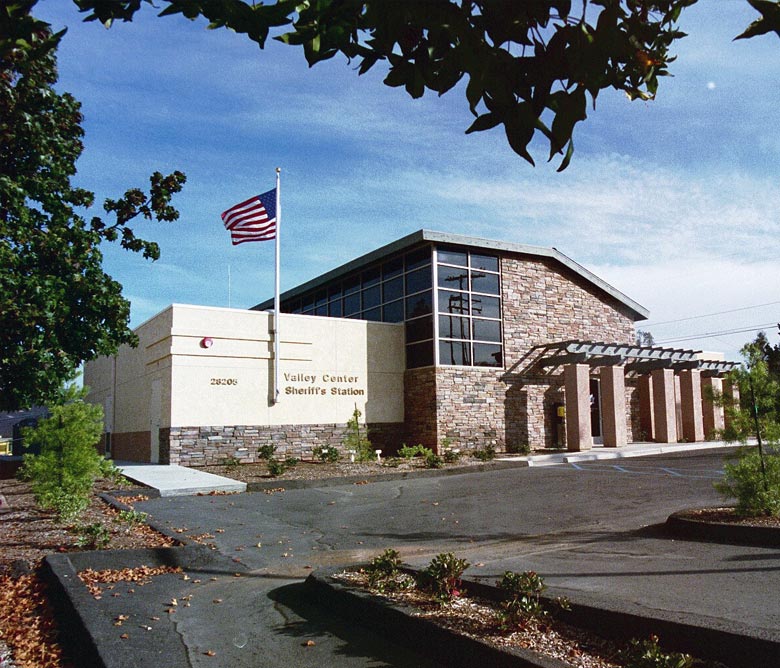 San Diego Blood Bank
This new 5,000 square foot donor center provides the San Diego Blood Bank with increased operations for the North County; providing twelve drawing stations, a large components lab, an expansive waiting and refreshment area, as well as the requisite administrative and supportive services.